Now Accepting Sponsorships
Click Here for Sponsorship Brochure

Sponsorship Levels are:

Mangrove -- $25,000
Seagrass -- $15,000
Oyster -- $10,000
Dolphin -- $5,000
Manatee -- $2,500
Seahorse -- $1,000

Click Here to Pay By Credit Card

Should you wish to make a sponsorship payment securely via credit card,
check OTHER and enter your intended sponsorship amount in the box provided.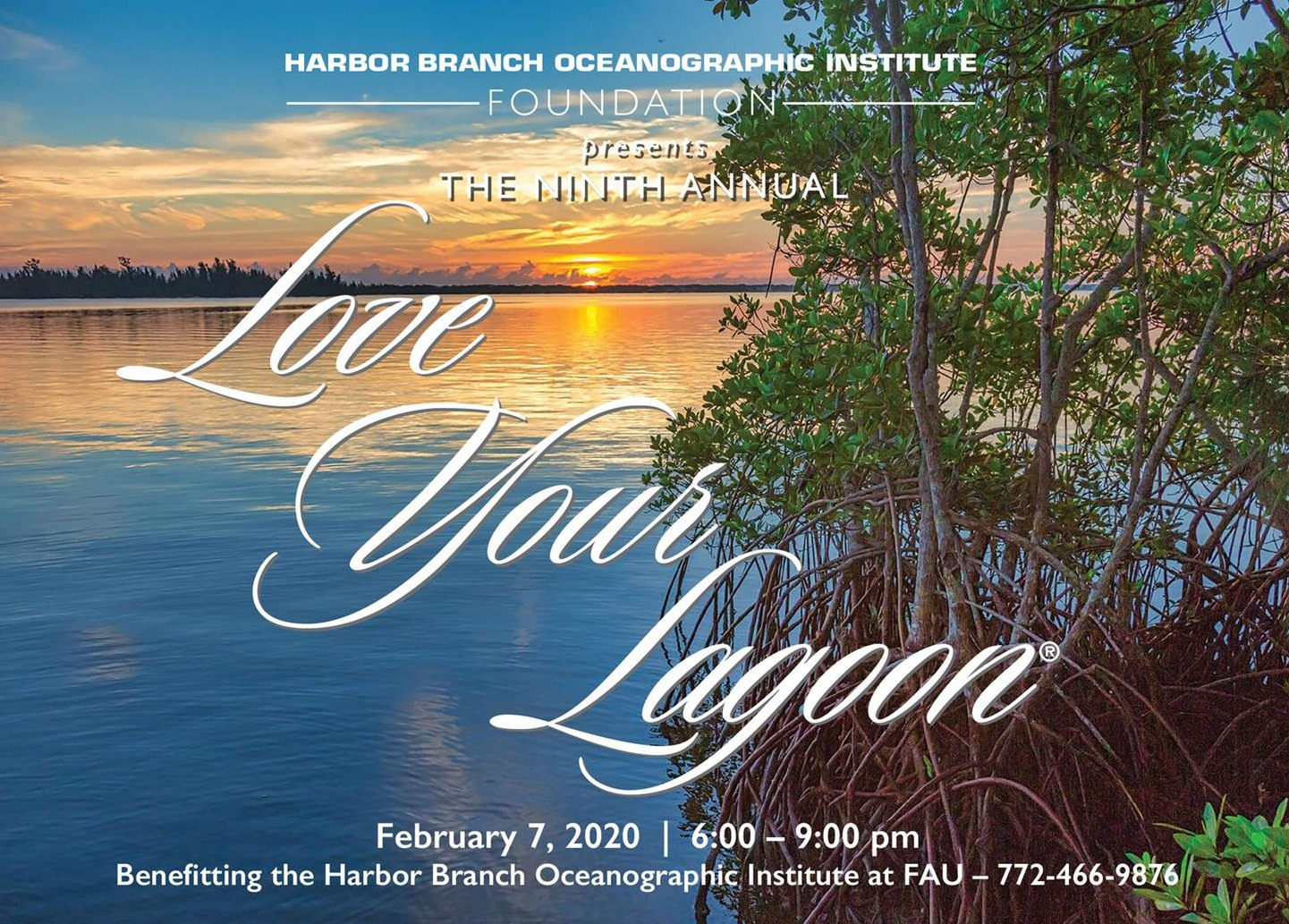 2020 Love Your Lagoon Sponsors
________________________________________
Mangrove Sponsors
Mr. Joseph Z. Duke, III and Mrs. Jennifer Johnson Duke
Mr. Michael O'Reilly and Mrs. Marie O'Reilly

Seagrass Sponsors
Ms. Marjorie Raines and Mr. Harold Baker

Oyster Sponsors

Dolphin Sponsors
Mr. Michael Brown, Sr. and Mrs. Mimi Brown
William J. Stewart, Esq. and Mrs. Laurie Kaneb Stewart and
the Law Firm of Rossway Swan Tierney Barry Lacey & Oliver, P.L.
Mr. Michael Toner and Mrs. Carol Toner

Manatee Sponsors
Mr. Robert E. Campbell and Mrs. Joan M. Campbell
Florida Power & Light
Dr. Ed Lippisch and Mrs. Jacqui Thurlow-Lippisch
Mr. Ed Michelson and the Atlanta Consulting Group
Red Steel Properties
Wells Fargo
Westmark Construction Company

Seahorse Sponsors
Mrs. Boots Carter and The Lucille B. & John A. Carter Family Foundation, Inc.
Dale Sorensen Real Estate
Dr. Joseph Ferro and Mrs. Olivia Ferro
Flare Media
Mr. George Frazza and Mrs. Marie Frazza
Ms. Katha Kissman
Kmetz, Elwell, Graham & Associates, PLLC
Metz, Husband & Daughton, PA
The Mikita Foundation
Oceans, Reefs & Aquariums – ORA
Mr. John Papa and Mrs. Barbara Papa
Mr. Jim Seitz and Mrs. Bonnie Seitz
Ms. Isabelle Tapley
Vero Insurance
________________________

HBOIF Funded 2018
Indian River Lagoon Graduate Research Fellows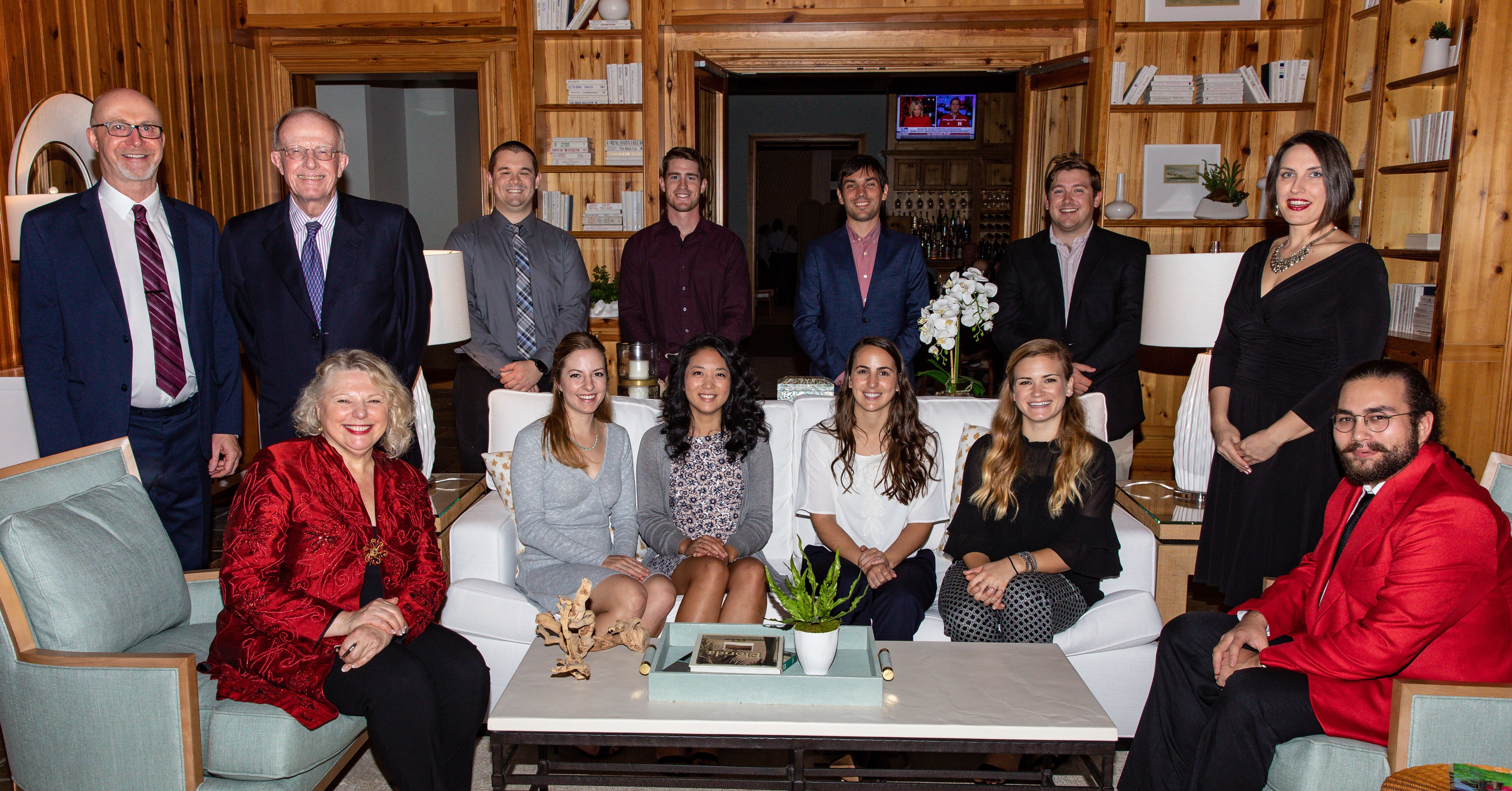 Sitting left to right: Katha Kissman, HBOIF President/CEO, Erin Shilling, Catherine Lo, Sarah Denka, Amelia Roskar, Jeffery Herr
Standing left to right: Peter McCarthy, Ph.D., Mike O'Reilly, HBOIF Chair, Brandon McHenry, Aaron Duecaster, David Bradshaw, Ian Combs, Rene Miller-Zavier


PAST LOVE YOUR LAGOON HONOREES
________________________________________

2012 Nathaniel Reed (deceased)
2013 Alto "Bud" Adams, Jr. (deceased)
2014 Alma Lee Loy
2015 Mark Perry
2016 Dr. Mary Rice
2017 Diane Barile
2018 The Harbor Branch Oceanographic Institute Principal Investigators
2019 Former Senate President Joe Negron
PHOTOS:
(Captions are photo file names)
https://www.dropbox.com/sh/03oie44glmfwbct/AADel6Eq4V89iDkoKcj4yjepa?dl=0
​
About Harbor Branch Oceanographic Institute Foundation:
The mission of Harbor Branch Oceanographic Institute Foundation is to support Harbor Branch Oceanographic Institute, a research institute of Florida Atlantic University. Harbor Branch Oceanographic Institute Foundation (HBOIF) supports marine science and engineering research and education by funding HBOI-FAU efforts to advance understanding of oceans and coastal areas through exploration and scientific inquiry. For more information, visit www.hboifoundation.org.

​Harbor Branch Oceanographic Institute:
Founded in 1971, Harbor Branch Oceanographic Institute at Florida Atlantic University is a research community of marine scientists, engineers, educators and other professionals focused on Ocean Science for a Better World. The institute drives innovation in ocean engineering, at-sea operations, drug discovery and biotechnology from the oceans, coastal ecology and conservation, marine mammal research and conservation, aquaculture, ocean observing systems and marine education. For more information, visit www.fau.edu/hboi.
​​